CWRU CESMII SMIC Connected CNC Mill Demonstration
Private Location (sign in to display)
View Map
Registration
Registration is now closed (this event already took place).
Details
Join us for a live presentation of how the Institute for Smart Secure and Connected Systems (ISSACS) deployed a smart monitoring system for the Haas CNC Mill as part of the CESMII Smart Manufacturing Innovation Center (SMIC) at Sears think[box].
This demonstration will showcase how to use the Learning Integrated Manufacturing System (LIMS) edge device provided by
Advanced Manufacturing International (AMI)
with the Smart Manufacturing Innovation Platform (SMIP) to monitor of a wide array of metrics associated with the operation of the mill to gain insight into operational efficiency.
This effort would not have been possible without the funding from
CESMII
, the national institute on Smart Manufacturing, and the support of
MAGNET
,
Advanced Manufacturing International
and
Rimeco Products
, Inc.
This will take place on the second level of Sears think[box], a 50,000 square foot maker space, and conclude with a tour of the full facility. Light refreshments will be provided.
Please park in the Veale Parking Garage (Lot 53) located at 2158 Adelbert Road near the wind turbine. Parking in the Veale Parking Garage is not free - rates are posted online. After parking, walk to the entrance of the Veale Athletic Center. Go into Veale and speak with the individual at the front desk for assistance in reaching think[box].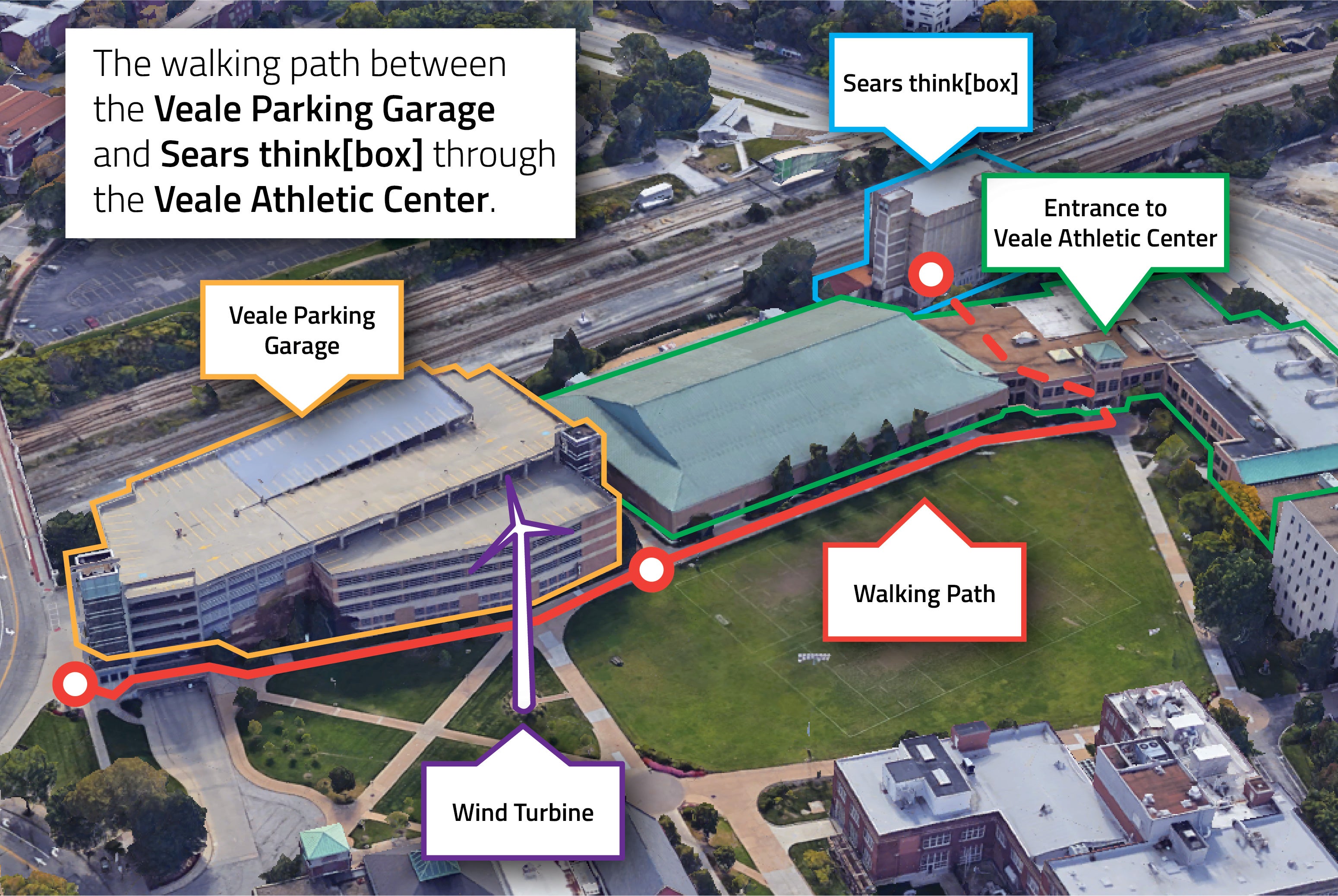 Visit
think[box] Direction and Parking
for more information